My main reason for coming to Berlin this time was to see Nobukazu Takemura's piece Internalised Foreign Bodies (Verinnerlichte Fremdkorper) at the Inhuman Music festival at HKW last night.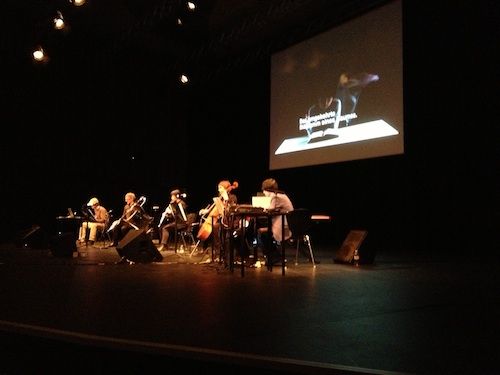 Since the turn of the century, Takemura — a shy, careful man whose life seems to revolve around art and collaboration with women — has been an important figure for me; I spoke recently about the impact his Songbook album had, for instance.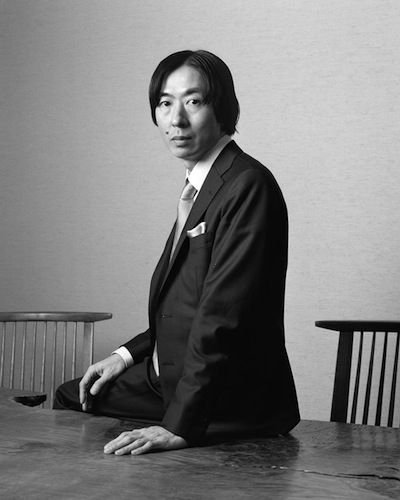 About five years ago Takemura moved to Germany and reinvented himself as a sort of renaissance man: "all-round artist Nobukazu Takemura (born in Tokyo in 1968) is a musician, painter, animator, and playwright", says the program, and the photo shows a surprisingly aged and dignified Takemura, who seems to have jettisoned his pop side entirely.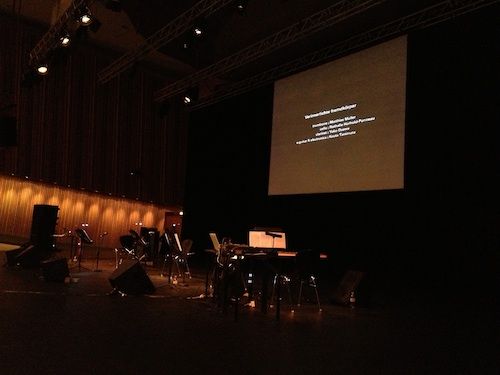 The performance bore this out: with cello (Nathalie Horhold-Ponneau), trombone (Matthias Muller), clarinet (Yoko Ozawa) and guitar (Koota Tanimura), the concert had a delightful air of seriousness about it. There was a very beautiful and amusing film, also directed by Takemura, in which asthenic young Japanese women confronted customer service agents who turned out to be robots. The spiritual problems of the information age were dissected by means of dry, poetic, comical philosophical dialogues.

Here's a ten-minute excerpt from the performance:

Internalised Foreign Bodies (mp3 excerpt)

I'm not sure what compositional method Takemura was using; it sounds randomly-generated, or perhaps serially-composed. The downside is that there's no through-development: musically, the piece is static and somewhat bloodless.

It's the "all-round artist" thing that saves Takemura in the end. The film — which reminded me of Eric Rohmer or Agnes Varda in its depiction of thoughtful introverted women trying to explain life using philosophy texts — added the missing human element, and something about the refined, didactic and delicate atmosphere will stay with me for a long time, I think.