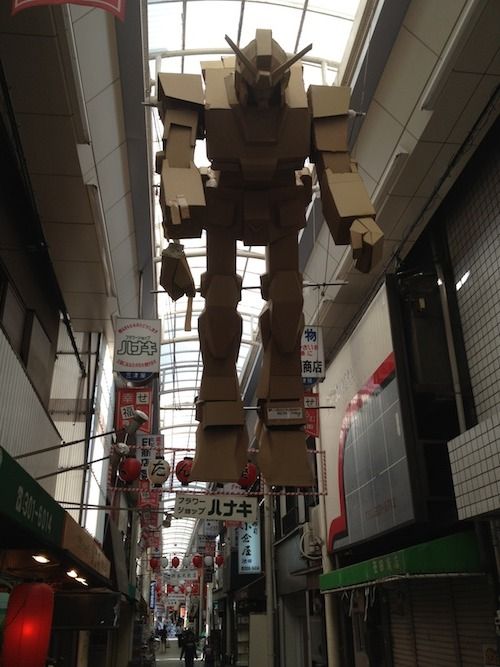 We're in an arcade in Osaka's Yodogawa ward with a Gundam hanging from the ceiling.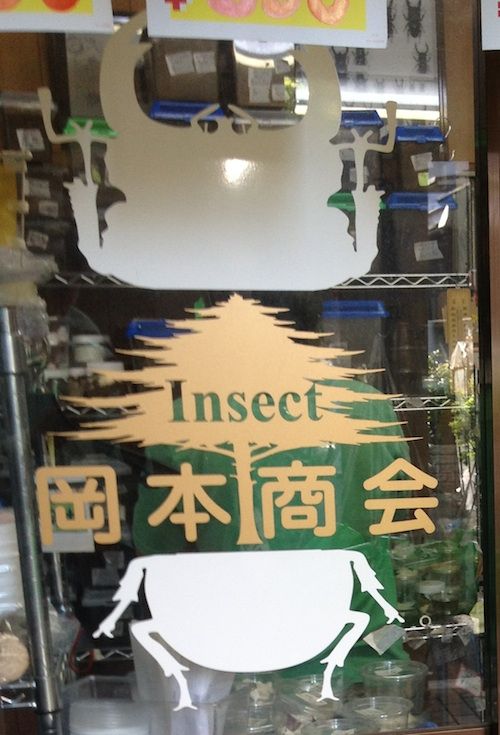 It isn't just a welcoming place for cardboard robots, though. There's a shop on the right dedicated to insects as pets. It's called Okamoto Insect Store. The symbol is a tree, because insects like trees.




This place is mostly about beetles, grasshoppers and crickets. In Japan, little boys aged 5-10 tend to be the most avid keepers of pet insects; in the street in summer little boys often carry nets noisy with catches of cicadas, grasshoppers and butterflies.



It was the sound of these crickets in their green cages which pulled me up in front of Mr Okamoto's store.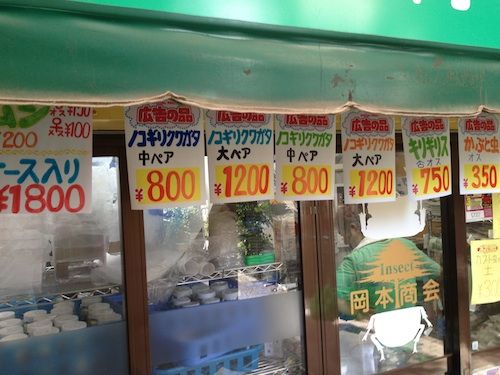 Here are some of his prices. A beetle with a case costs 1800 yen (divide by a hundred, roughly, for dollars). For 800 you get a middle-sized stag beetle, and for 1200 a large one. A male grasshopper costs 750 yen. An ordinary beetle (male) is 350.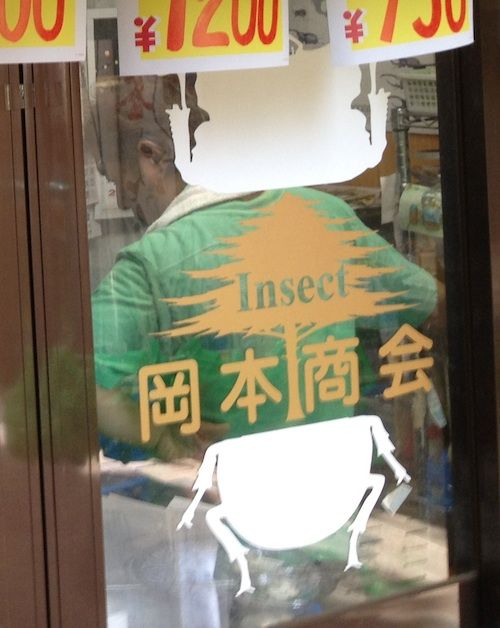 Then there are the accessories. Soil for your beetle costs 300 yen. Stag beetle soil is a bit more expensive, at 500 yen. And beetle food is 300. What do beetles eat? Why, little boys, of course!