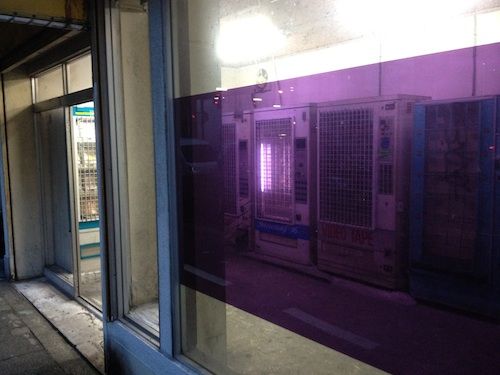 What's this lurking under a shabby South Osaka expressway? A laundromat?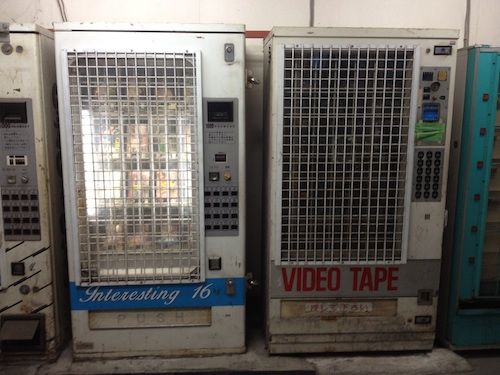 Heavily-fortified vending machines! Featuring video tape? And is that Interesting 16mm, or Interesting Age 16? Oh, it's because there are sixteen buttons!




Why buy your porn DVDs from a human in a shop when you can skulk under fluorescent tubes (anonymised by a semi-transparent purple "privacy strip") and fiddle with your coins in here?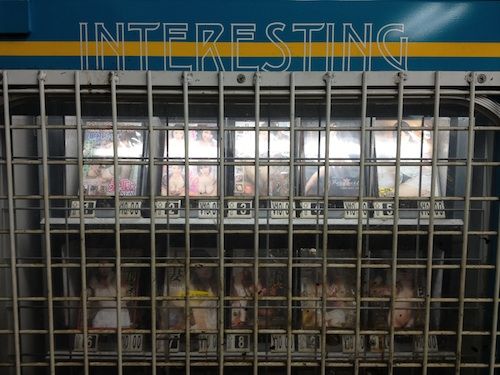 But wait, why buy porn in physical formats at all in 2012, when the internet is choc-a-bloc with the stuff, and it's free?




1000 yen for a movie you can keep in a drawer and pull out to watch again any time you like!




The racks in here are shaped to hold VHS video boxes. Unfortunately they're empty.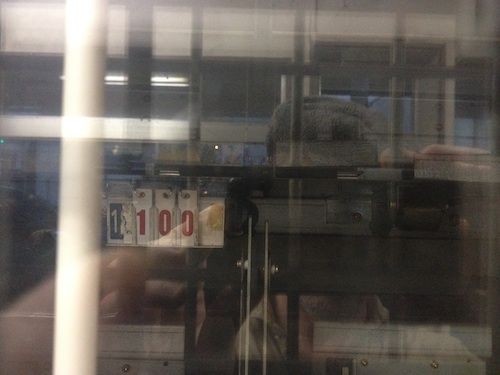 But it looks like while they lasted they were super cheap — only 100 yen, a dollar! Or did a zero fall off?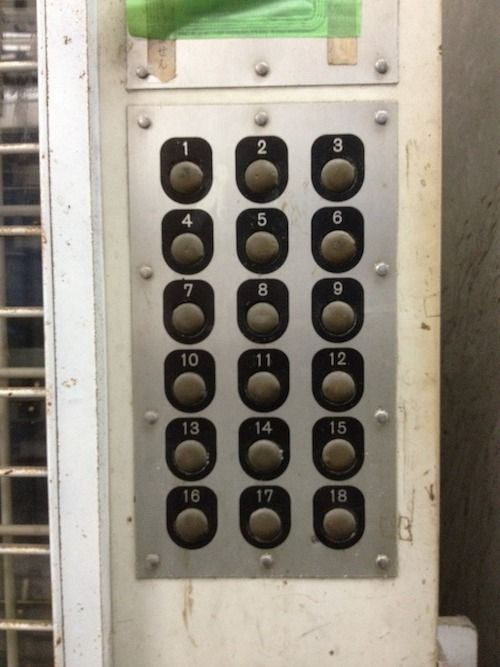 18 different porn movies! You could build up quite a collection.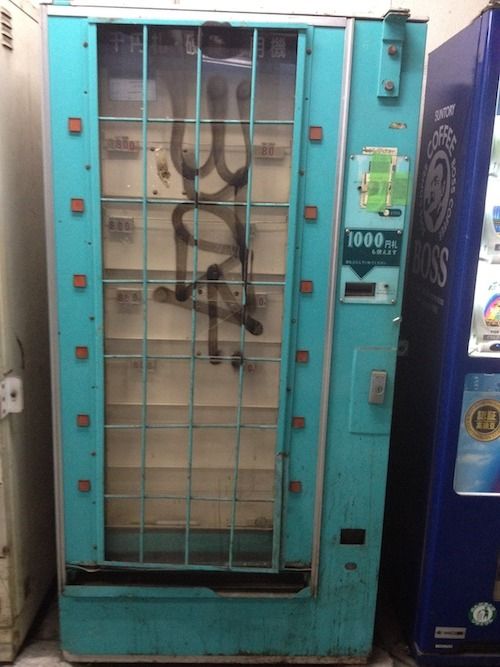 It's really unusual to see this kind of spray-tagging in Japan. But it adds to the general sense of anomie that spills out of this place.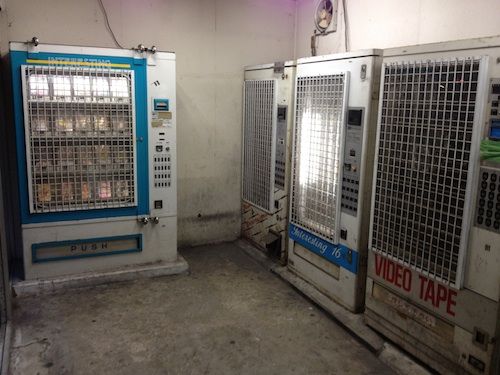 Goodbye, porn vending area! You'll probably be a laundromat soon.