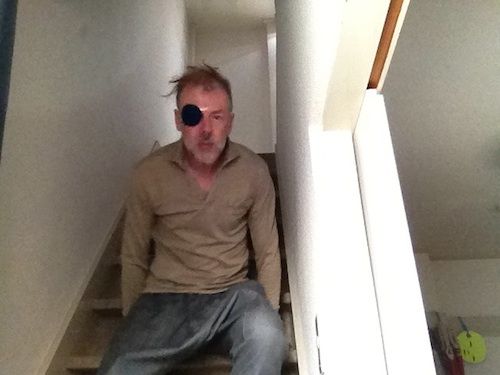 Recently my passion in trouser fashion is pants with a low-hanging crotch, quite tightly fitted from the knee down, and ending some way above the ankles. Jodhpurs would be one form of that, I suppose ("originally," Wikipedia tells us, "jodhpurs were snug-fitting only from just below the knee to the ankle and were flared at the hip").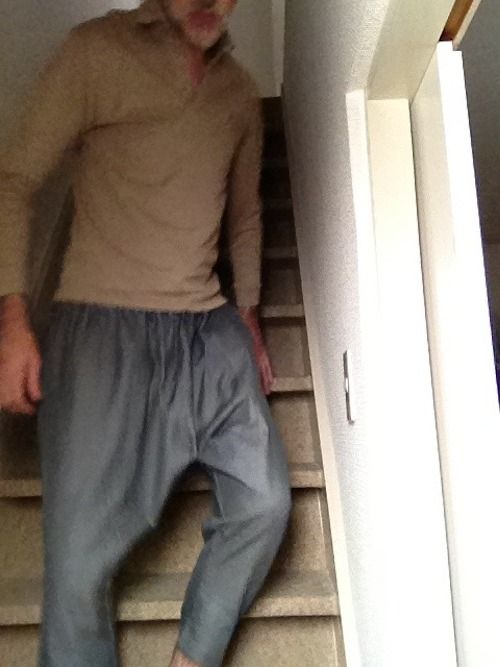 Another form is the lower half of a salwar kamiz. There's a shop in Brick Lane, London - an Islamic bookshop that also sells what I call "sobriety clothes" - where I've bought a couple of anomalous trouser units from those.




They're anomalous because the top half they're usually sold with has been lost. They're also very cheap, at £2 or £3.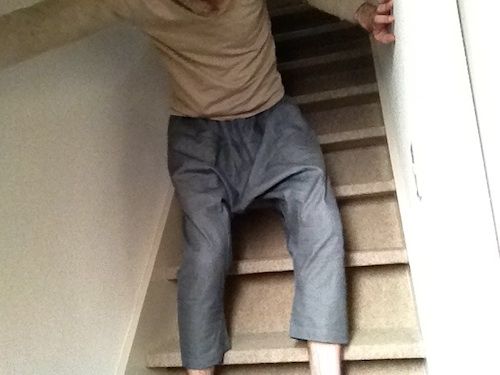 Cool in summer, and light, they also rip easily, or the drawstring disintegrates, or disappears into its hole, never to re-emerge.




When I saw a similar pair in Muji yesterday I was delighted. But at 18000 yen (about $225 US) these don't come cheap. Not at all. At that price, they'd better have a philosophy attached. Oh, they do. It's something to do with being inspired by soft ethnic Asian designs which haven't much changed over time:




My justification for buying them is as baggy as the pants themselves. One, I saw a similar pair at Tsumori Chisato in Paris, and they were about 400 euros. Two, most of the clothes I buy are secondhand castoffs ("dead poor people's clothes") that cost a dollar or two. It's good to supplement these with something really expensive occasionally, even if it's — paradoxically but consistently — inspired by the same kind of really cheap clothes I buy in rundown Osaka arcades. Oh, and three, they're just so me.