I'm very much enjoying Chris O'Leary's blog Pushing Ahead of the Dame, despite (or perhaps even because of) the fact that it's now applying its Sherlock Holmes skillset to some of David Bowie's worst crimes: the material he produced during the late Tin Machine years.




My comment under today's entry concerns the possibility that the Bowie-Belew composition Pretty Pink Rose contains hidden within it the seeds of the probably-factitious Lodger Outtake I Pray Olé.



Peter Shishlin's fanvid, which matches visual material from 1978 with a track probably made a decade later, swallows and reinforces the official line, which is that this track really did originate during the Lodger sessions.




O'Leary and I aren't so sure. O'Leary thinks it sounds more like Tin Machine faking Lodger, and I enjoy the idea that Bowie has become, by this stage, a time-travelling master forger: "It opens up a parallel world of master self-forgery in which new material in the style of any given year could be generated at will via some kind of Bowie Self-Parody program, a bit like the Cut-Ups program he had made for him."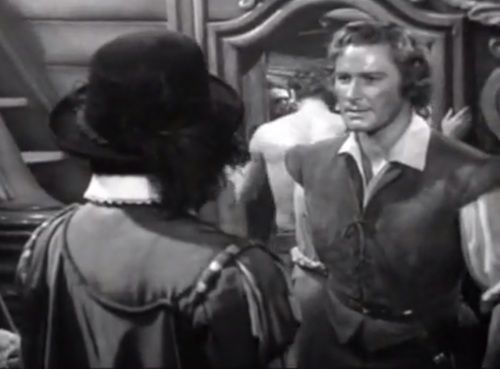 The fanvid showcases one of Natasha Kornilof's costumes for the 1978 Stage Tour. Now, one of the lesser-known things about the Lodger album is that Bowie had Errol Flynn as a role model at this period (just as Valentino is the secret role model of the "Heroes" album and Buster Keaton on Low).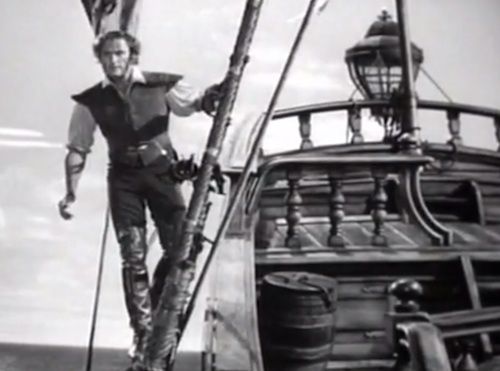 Not only was the track Red Sails described by Bowie, in interviews at the time, as "Errol Flynn in the South China Sea", there's an interesting Daily Mail interview with his son Duncan Jones, who says of his Dad: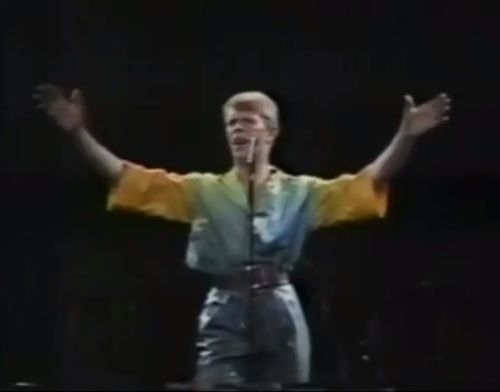 "I was about seven [ie it's 1978] and we'd watch these big adventure movies like The Sea Hawk, a pirate movie with Errol Flynn, or James Cagney movies on video. I absolutely loved those films. Dad introduced me to Fritz Lang's Metropolis and the original Baron Munchausen. He'd say, 'You'll love this! It's amazing – you haven't seen anything like this before.'"



Watching The Sea Hawk (1940), it seems clear to me that Bowie also showed this action yarn to his long-time costume designer Natasha Kornilof (they'd met in the Lindsay Kemp mime company) and asked her to make luridly-coloured, plastic, postmodern versions of Flynn's noble pirate gear.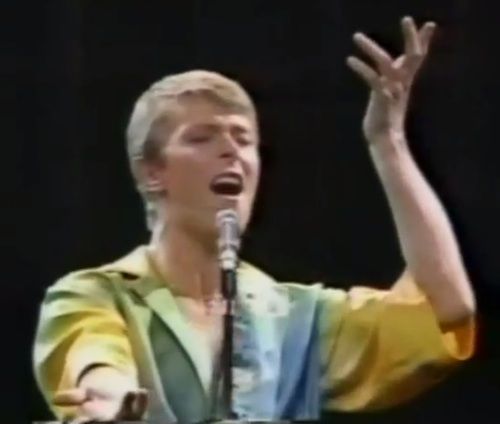 Kornilof's other costumes for the 1978 tour (my first Bowie live experience, at the Glasgow Apollo) featured white sailor suits, baggy pleated trousers, thick swashbuckling belts, loose Japanese sleeves, leather, and layered transparent plastic. Colours were everywhere (marking a distinct break with Ola Hudson's severe monochromatic costumes for The Man Who Fell To Earth and the Station to Station tour), but weirdly diaphanous, ambiguous and mutated, capable of running from orange to green to blue to cream across a single shirt, chameleon-style.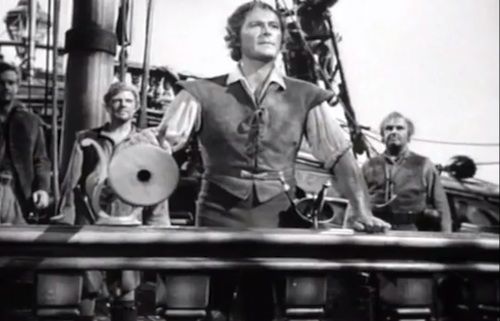 Just like Kornilof's clown costume a couple of years later for Ashes To Ashes, the Flynn pirate look would sow seeds deep in the imaginations of key players in the New Romantic scene, people like Adam Ant and Malcolm McLaren. It's debatable whether the look works: Bowie's physique is much more delicate than the barrel-chested alpha male Flynn's.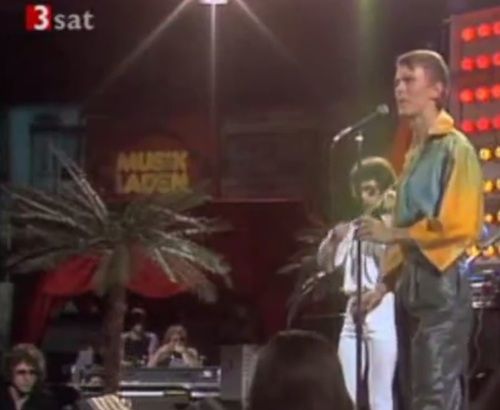 But as postmodern garb, worn alongside Adrian Belew's Hawaiian shirts and the plastic palm trees of the Musikladen set, it works well. Why not become a Japanese Robin Hood, or revive a 1940 take on Elizabethan piracy in 1978? And why not time-travel back to that from 1988, when pomo's plastic palm trees are beginning to look a bit wilted?